Women to Watch: Delia Folk & Alison Bruhn
Meet the women behind my new favorite career podcast and career YouTube Series,Delia Folk and Alison Bruhn! The Mother/Daughter fashion duo recently launched their new YouTube Series, The Style that Binds Us and I was so honored to be featured on the debut podcast (listen to my episode here!), being interviewed by the lovely Delia.
I met Alison initially through Plan de Ville's Front Row Styling program, where my team was scouting the best personal stylists and wardrobe consultants to partner with to introduce our designers to women all over the world.  Alison is a national wardrobe consultant & works with clients on closet edits, event dressing, packing for travel and so much more. Her warmth immediately made me feel so relaxed in her presence, and her encouragement of me has been such a wonderful part of my career story.
When we first met, she shared that her daughter was working as a buyer for the iconic luxury retailer Barneys New York, and suggested that we meet. I am so glad that the internet (love it, don't ya?) brought the three of us together.
Delia's new podcast is certainly one to add to your repertoire. She features interviews with members of the fashion industry that can answer all the questions you'll want to know if you want to land a job in fashion. You can expect the best job interviewing tips for the fashion industry, how to get a job in fashion, and tips on the best style for the office and beyond. She's already got a dream job, and a dreamy closet too! I love the way she handles herself with such poise, grace, and ambition.
Here's a link to their YouTube Channel, The Style That Binds Us, and here's a link to listen to our Podcast episode!
XO, Catherine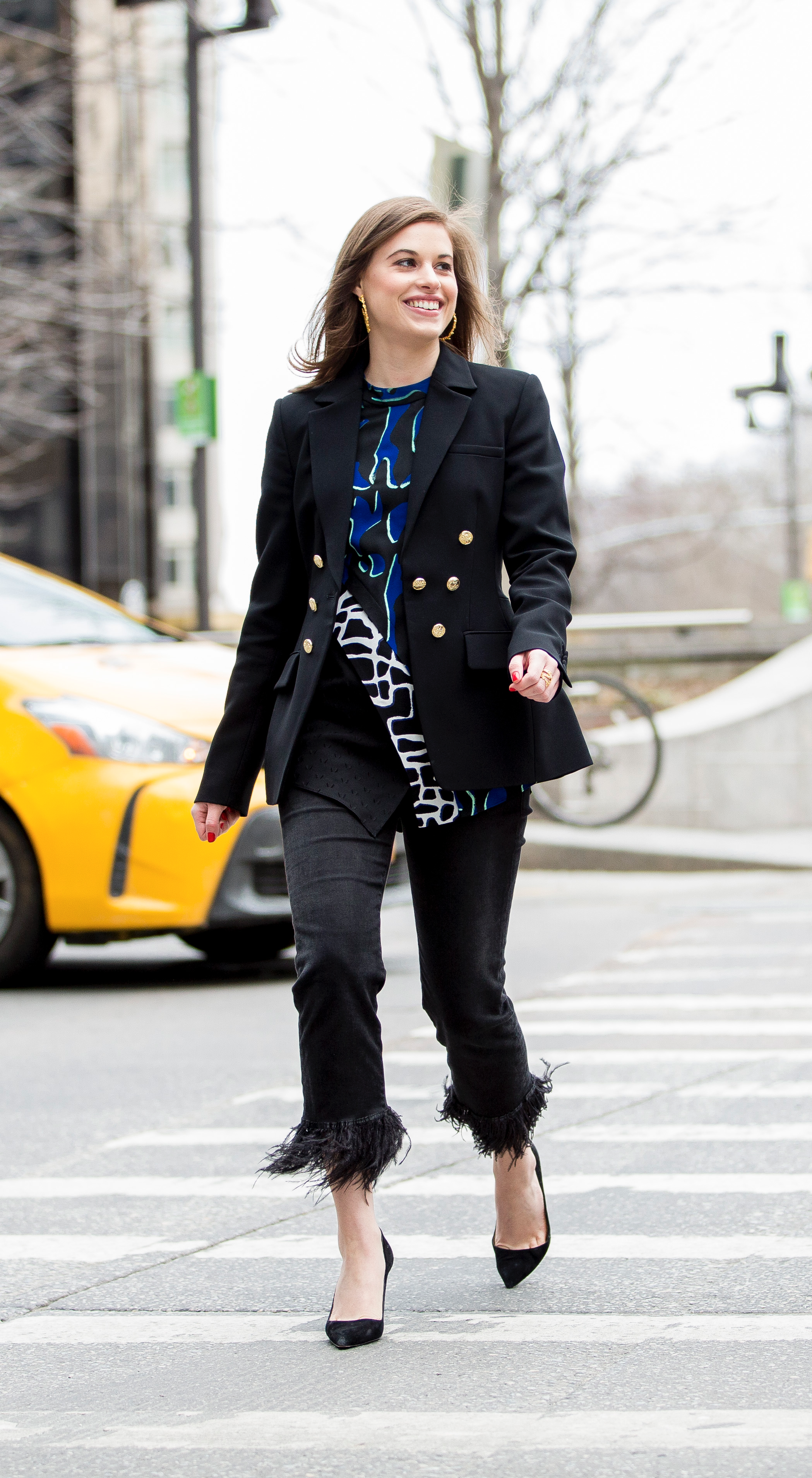 Photography via Delia Folk & Alison Bruhn